Walk-In Showers Vs Wet Rooms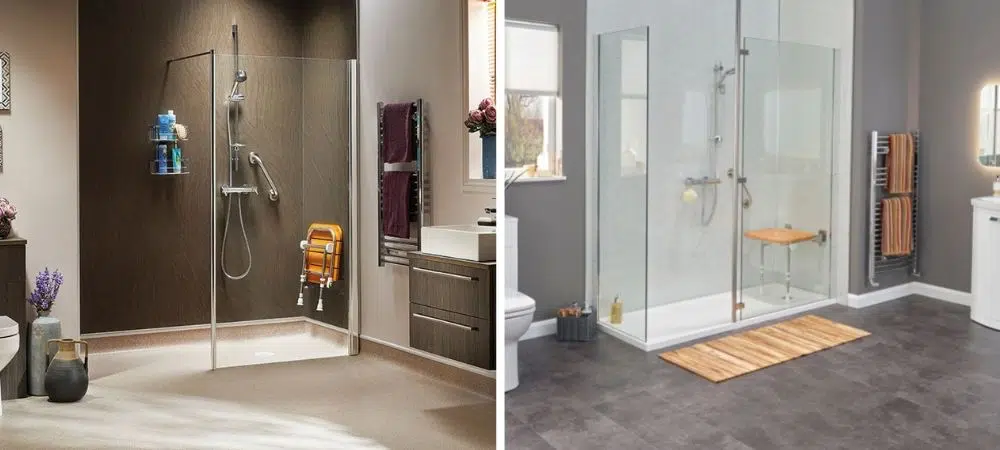 Walk-In Showers Vs Wet Rooms
Showering can be a daunting task for those with limited mobility. This is mainly due to the fear of slipping or falling.
We offer two different showering options which can help you to re-gain your independence when you are washing: wet rooms and walk-in showers. Although both are very similar, they both have different features which suit different individuals in a manner of ways.
What Is a Wet Room?
Wet rooms offer the ultimate solution for easy access showering, and are perfect for wheelchair and mobility scooter users. A wet room converts the entire bathroom floor into one even, flat surface. This means that you don't have to step into any baths or showers, allowing you to enjoy an independent showering experience again.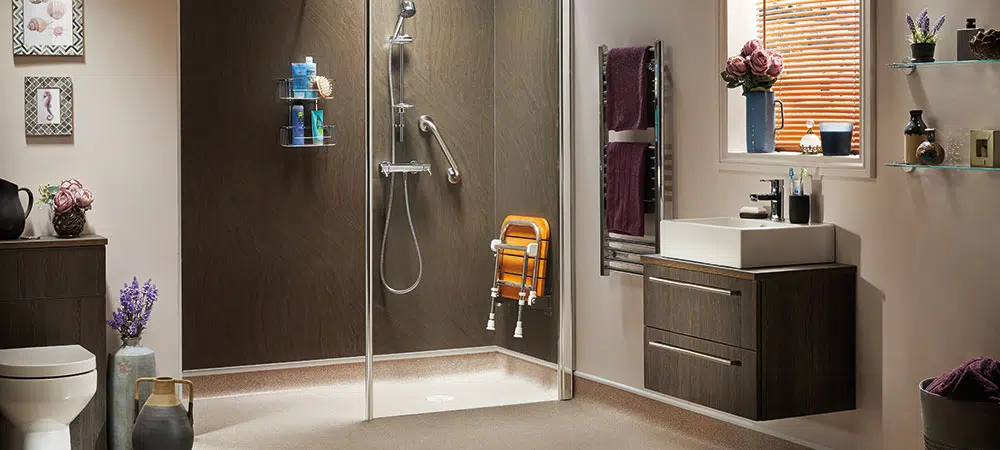 What Are The Safety Features In A Wet Room?
Our wet rooms include a multitude of safety features including:
Anti-splash screens to ensure there are no leaks
Slip-resistant and durable poly-flooring to help to prevent slips and falls when you are showering
Secure grab rails located to suit your specific needs and requirements
Height adjustable, folding shower seats – ideal for when you are washing your hair and feet
Tempered safety glass as a standard
Are There Any Extra Features That Can Help Me?
All of our wet rooms also come with additional features to help to make showering easier for you. These include:
Five spray settings on the shower-head for comfortable showering
A shower hose ring to keep the shower head nice and secure
A large and easy to use paddle leaver on the shower
Flat level flooring enables easy access for wheelchair and mobility aid access
What Is A Walk-In Shower?
Walk-in showers are another bathing option that offers you the ability to shower without having to step over any extremely raised surfaces. There is a range of different styles of walk-in showers available, each one offering different benefits depending on your needs and requirements.
Offering low-level access, walk-in showers make it easier for individuals with little mobility to enter and exit safely. Furthermore, they offer a suitable assisted bathing solution without having to modify your entire bathroom.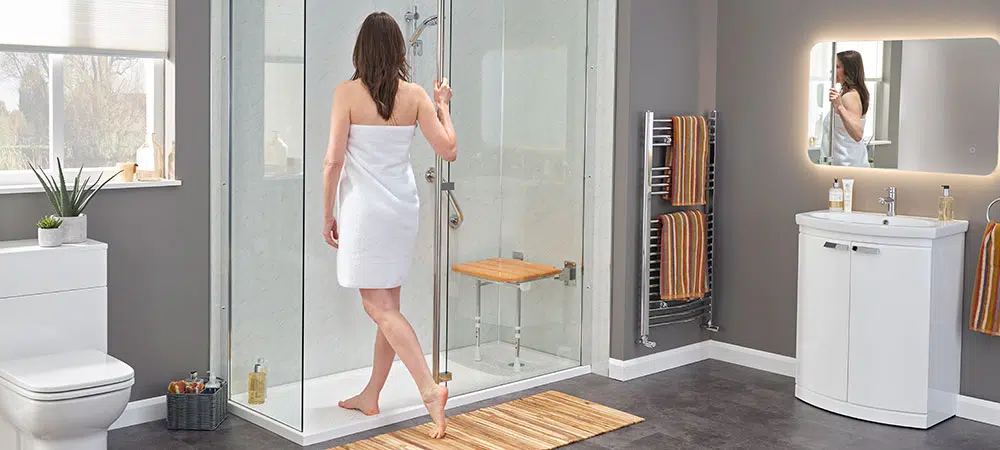 What Are The Safety Features Of A Walk-In Shower?
Alike our wet rooms, all of our walk-in showers are designed with an abundance of safety features to ensure you optimum safety when you're bathing. These include the following:
Slip-resistant tray to minimise the likelihood of slipping and falling when you are showering
Secure grab handles that can be placed as and where you please to offer you additional support
A comfortable, fold flat adjustable shower seat, perfect for individuals who struggle with balance
Low-level threshold for easy access, meaning no large steps thus minimising the likelihood of trips and falls
Are They Suitable For Carers?
Our wet rooms enable carers to be able to manoeuvre wheelchairs and other mobility aids around the bathroom with ease. On top of this, our Victoria walk-in shower allows carers to bathe shower users without getting wet. The care-screen walk-in shower option also provides a great deal of privacy whilst the user is bathing, enabling the user to feel more comfortable and dignified.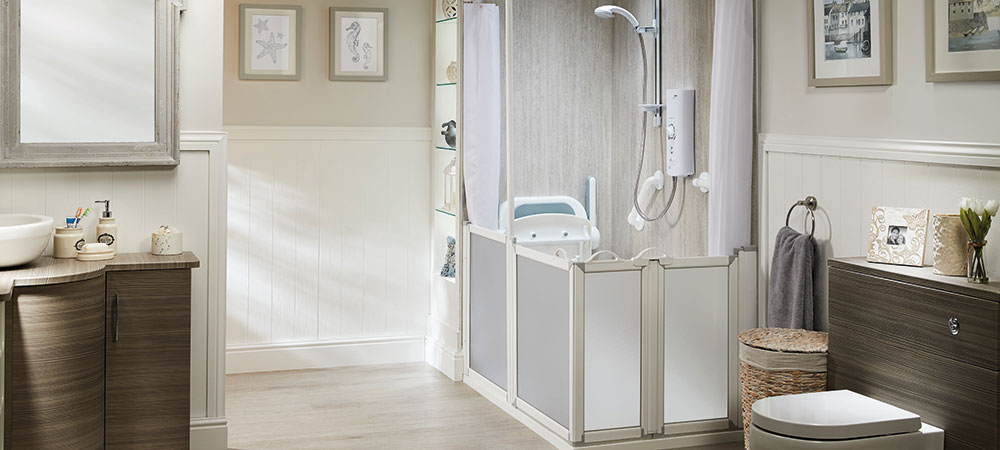 Which Is Best For Me?
It's completely up to you! We can design you a bathroom that suits all of your accessibility needs.
From walk-in baths and showers to wet rooms, our team can certainly help you!
If you want to find out more about our assisted bathing options, request your free brochure here! This will help you to see all of the options we have available to you and could aid your decision process.
Of course if you need any help with your decision, our friendly team would be more than happy to assist you! Simply call us for free on 0800 085 5585.
Other Articles That May Interest You
Assistive Bathing are proud sponsors of ITV 1 Everyday favourites. If you have seen us on ITV, check out our website for more information...