4 Ways Walk-In Baths Can Benefit the Elderly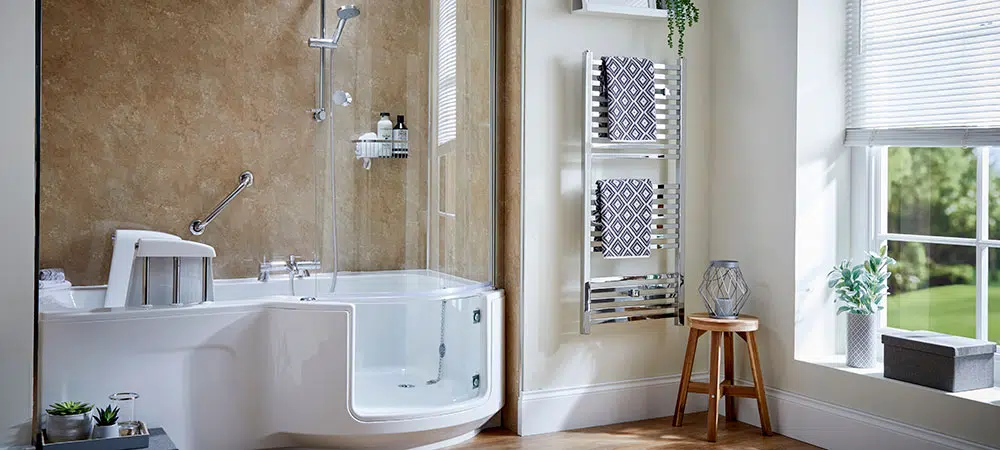 The bathroom can be a dangerous place for the elderly, particularly for those who suffer with limited mobility. A survey conducted by Which? states that 92% of over 55s would make adaptations to their homes to aid their mobility, but how exactly can you adapt your bathroom?
What is a walk-in bath?
Walk-in baths are bath tubs with watertight doors which allow the bather to step into the bath over a low threshold as opposed to having to lift their legs over the full height of the bath.
You simply enter the bath, close and lock the door, fill the tub with water and relax! Then, when you are finished simply drain the bath and safely exit. Some of our walk-in baths come with fast draining systems too!
If your mobility is limited and thus you will struggle entering the bath even with a low threshold, some of our walk-in baths are designed with built-in bath lifts too! This means that you can enter and exit at the touch of a button.
Ultimately, walk-in baths offer safe and comfortable bathing experiences, even for those with limited mobility.
Easy access into and out of the bath
Designed with easy access, low door thresholds, walk-in baths mean that there is no need for you to struggle lifting your legs over the side of the tub. This means you will be able to enjoy independent, full-depth bathing experiences once more.
On top of this, most of our walk-in baths come with built-in bath lifts to make it even more simple for you to get in and out. This will help you to have more dignified bathing experiences, and lessens the need for you to be assisted when entering and exiting your bathtub.
Safety features for those with limited mobility
When designing our walk-in baths, we put the safety of our customers first. Each of our products are made with a range of safety features to minimise the likelihood of accidents such as slips and falls when you are bathing. These features include:
Low door threshold
As stated previously, the low door threshold means that you don't have to struggle to lift your legs over the tub. This minimises the risk of slipping or falling.
Grab rails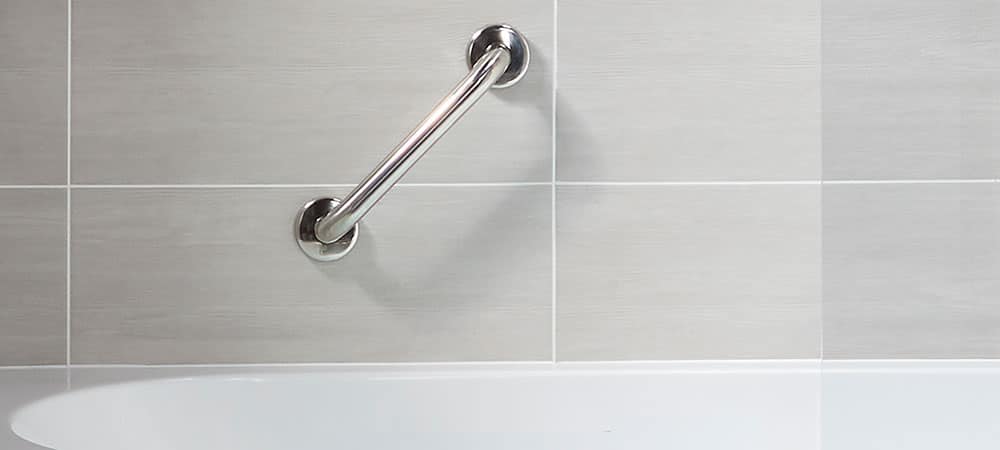 Grab rails can be installed in areas of your bathroom that you feel would benefit you the most. These offer you sturdy support when you are struggling to balance. Grab rails will help you to feel more confident, not only when you are bathing, but also when you are manoeuvring around your bathroom.
Dual temperature taps
Dual temperature taps make it easier for you to make the water the exact temperature that you'd like. This also means that there is a minimised risk of scolding when you test the bath water or enter the tub.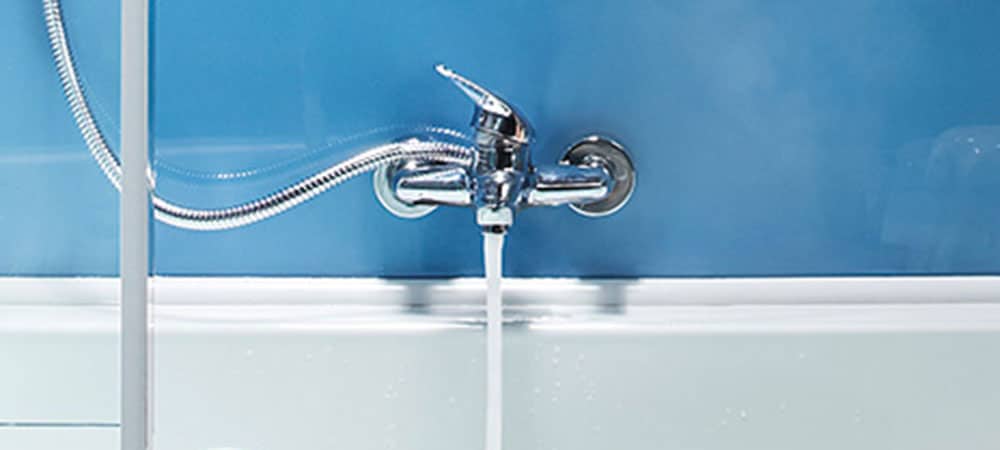 Anti-leak guarantee & secure locking systems
The anti-leak guarantee & secure locking features mean that there will be no water leaking from the tub. Subsequently, there will be less chance of your floor getting wet, meaning even less chance of you falling or slipping.
Anti-slip flooring and seat
All of our products are designed with anti-slip flooring and seats to further minimise the risks of slips and falls when you are bathing.
Bathing benefits
Water therapy can have a range of different positive effects on your body! These include the following:
Temporary relief to aches and pains: submergence in water calms the nervous system. It can also help to temporarily relieve aches and pains. This means a warm bath is the perfect way to unwind after a long day!
A better night's sleep: warm, relaxing baths have been said to aid sleeping. Try enjoying a warm bath 1-2 hours before bed to see the positive effects!
Goodbye flu symptoms: hot baths have been said to be great for killing bacteria and improving your immune system. They're perfect for relieving the symptoms of colds and flu!
Other Articles That May Interest You
Struggling to bathe independently? An accessible bathroom could be the solution for you.