How Much Are Walk-in Bath Tubs?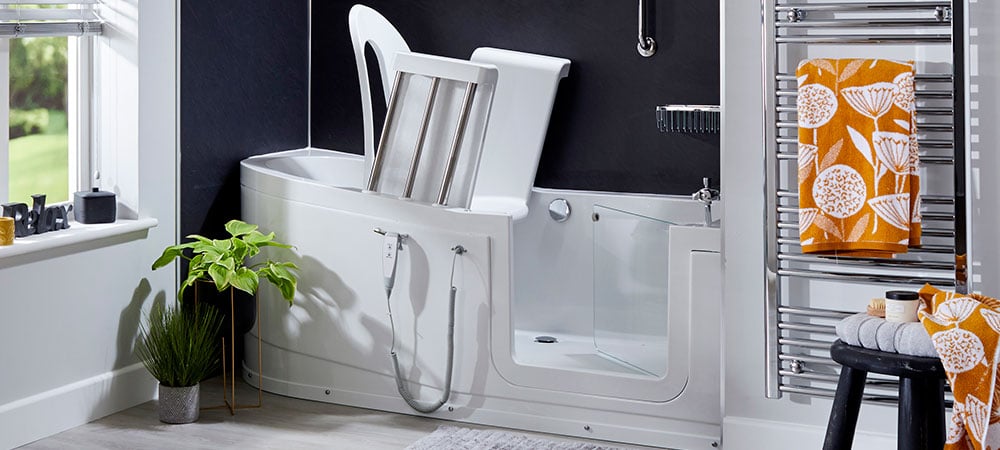 Want to know how much are walk-in bath tubs in the UK? Find out the pricing of a walk-in bath.
Walk-in baths may feel like a luxury for others to enjoy, but they are actually far more affordable than you may think. You can now enjoy a relaxing, warm bath, installed in your home for a surprisingly low price.
Add to this, the peace of mind you achieve by finally overcoming your mobility and balance concerns, you can finally have an affordable, accessible and stylish bathroom you can enjoy for years to come.
How Much Are Walk-in Bathtubs?
People often ask us how much walk- in baths cost and why there aren't any prices on our website. The answer is simple: our Assistive Bathing options are made specifically for you and your bathroom, so prices vary.
The price of an Assistive Bathing walk in bath tub varies by size, style and any other accessories and extras you want to add:
Type Of Walk-in Bathtub
Our most popular walk-in tub, The Danube, is also one of the most affordable. Its sleek size means it comfortably fits in even the smallest bathrooms. Add to this the safety and sheer comfort of the non-slip floor and integrated seat and you'll be more than pleased you chose this bath every time you have one.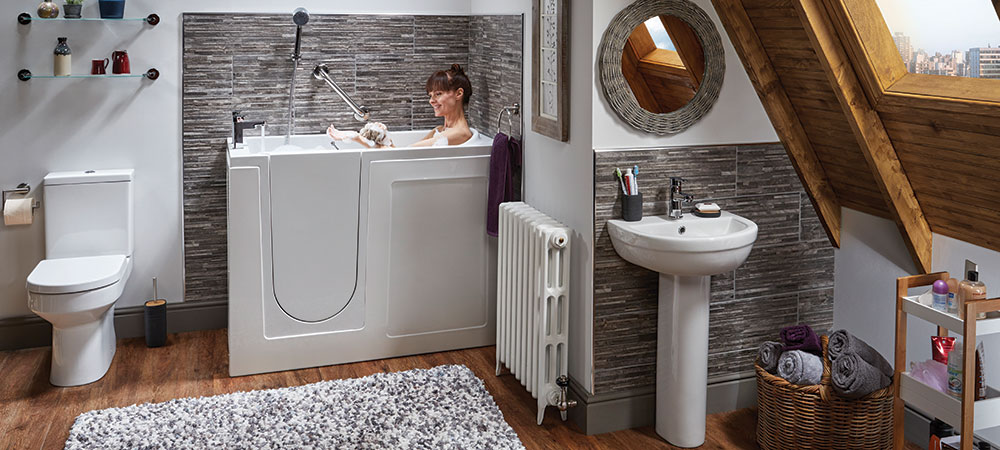 Alternatively, a powered seat walk-in bath tub, such as The Hudson, is an excellent option for those with more complex disabilities and those who need extra assistance when using the bath. As it uses more sophisticated technology and connection to an electricity source, these walk-in bath tubs will be more expensive.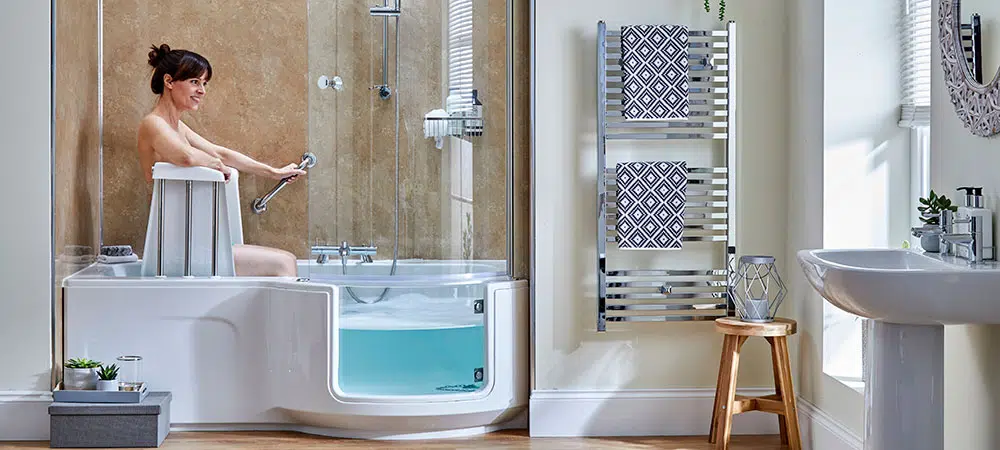 Cost of Installation
The cost of installation can also vary substantially.
Moving waste pipes and taps will make installation more expensive. To keep costs down, consider sticking to your existing bath's size and position within your bathroom.
Alternatively, look for companies who offer free installation, like Assistive Bathing, for one less cost and hassle to worry about.
To make sure your new walk-in bath is properly installed, Assistive Bathing thoroughly check your space for suitability. They will assess your water system is able to meet the needs of the particular walk-in bath you deserve, avoiding any issues with drainage further down the line.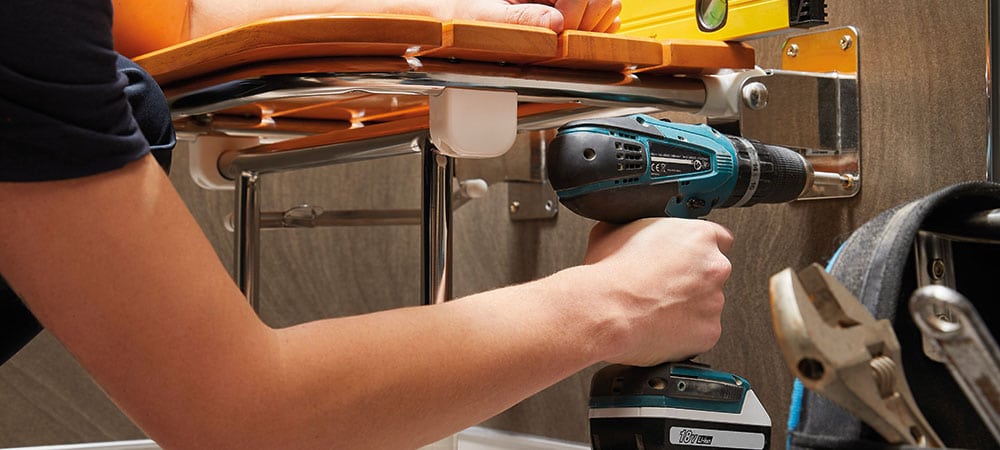 Optional Extras
Once you have chosen the type of walk-in tub you would like, it's time to decide on a number of finishing touches from our comprehensive collection to personalise your bathroom.
You can personalise your new accessible bathroom with a number of optional extras including:
Shower Screen
Pop up waste to quickly drain the bath
Belt seat option
Sensory Pack (containing Air Spa system, LED light system and 14 chrome jets)
Please ask your consultant for more information on the full range.
3 Tips For Keeping The Cost of your Walk-in Bath Down
1. How You Can Get 20% Off
Remember that if you have a disability or chronic illness that affects your mobility, you should be able to claim back the VAT on both the bath and its installation in your home. That's a brilliant 20%!
2. Look Out For Special Offers
It pays to look around when choosing a walk-in bath. Currently, Assistive Bathing is offering free installation on walk-in baths, saving you money.
3. Available Grants For Bathroom Adaptations
If you have an illness or disability that makes getting in and out of your bath difficult- and you are planning on living in your current home for the next five years- you might be eligible for a Disabled Facilities Grant (DFG). There are also means tested, low cost loans available too.
Your Purchase Made Easy
At Assistive Bathing we want to make choosing a new walk in bath tub an enjoyable experience.
Our friendly, trained staff have a wealth of experience advising on making your life easier. We provide honest, practical advice about what suits your home and your budget.
"When it comes to choosing a new walk-in bath tub we want you to feel safe and secure in the knowledge that we will provide you with the best quality product, at the best possible price and with your best interests at heart."- Jeremy Rolph, Managing Director
Arrange Your Free Design Consultation Today
Far from being prohibitive, a walk-in bath tub price can be worked into your budget while still addressing your style, comfort, and usage needs.
We don't think it would be fair on you if we guessed a price before we had taken all of these factors into account and fully assessed your requirements.
To find and more about how much a walk-in bath tub would cost you, arrange a free no-obligation consultation call us free on 0808 258 7756.
Other Articles That May Interest You
Struggling to bathe independently? An accessible bathroom could be the solution for you.