Assistive Bathing is part of a group of companies specialising in mobility products for over 25 years.
We are proud of our excellent customer service and for providing honest, practical advice. We promise to assist you in every way, from the initial enquiry, right through to the installation and aftercare of your new walk-in bath or shower.
We provide you with a bespoke solution to individual needs – therefore any agreed price will include a solution inclusive of specialist advice, design, sourcing, supply, delivery, installation and after sales on-site guarantee.
We are aware that occasionally items may be purchased at a lower cost from alternative sources, however, we ensure that any work carried out for our customers is fit for purpose.
For example, if the company advises a customer on a particular type of bath which upon installation the consumer is unable to use, then the company would remedy this without additional charge.
"Feel confident and re-assured that with industry professionals in every aspect of the business, Assistive Bathing will be the right choice when it comes to transforming your bathroom and bathing experience.
Whatever your needs, from a change of shower, bath or a complete bathroom makeover, Assistive Bathing can provide the best solution to keep you safe and help maintain your independence."

Jeremy Rolph
Director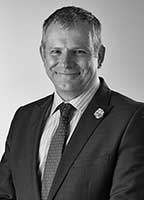 We believe in providing straightforward, no nonsense and practical advice because our reputation depends on it.
Our friendly, trained staff have a wealth of experience advising on the best solution for you. We will never make you feel pressurised into a consultation or making a decision against your will.
We offer a free no-obligation home consultation and feasibility study, with honest advice about what suits your home and your budget.
One of our experienced sales consultants will discuss your specific needs and assess your requirements and we are happy to provide a fixed price quotation so you can buy in confidence with peace of mind.
Our team are always available during normal office hours to answer any questions before, during and after installation.
We want you to feel safe and secure in the knowledge that we will provide you with the best quality product, and the best possible price and with your best interest at heart.
All our walk-in showers and baths are made in the UK. This means high quality is ensured, enabling you to feel confident that Assistive bathing will be the right choice when it comes to transforming your bathroom and bathing experience.
We specialise in easy access bathing, it's what we know best. All our products are designed and made for those with limited mobility. All our walk-in baths and showers ensure easy access bathing. This means low door thresholds on our baths and low level shower trays with our showers.
Safe and easy showering and bathing.
Book your free home consultation today