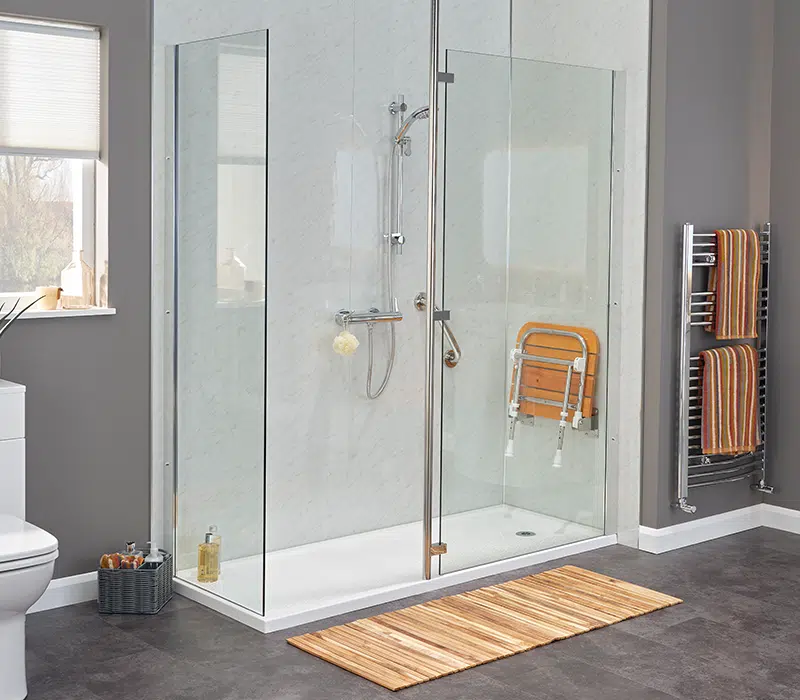 If you are looking to update your whole bathroom, we offer a wide range of bathroom furniture, walls, flooring and accessories to complete your new accessible bathroom. We can provide and fit anything from just flooring and wall panels to a complete bathroom suite.
Complete your bathroom transformation with our UK manufactured built-in furniture.
Backed by a lifetime guarantee, our collection of beautifully designed hand built furniture offers a range of styles, finishes and design combinations to suit your lifestyle choice and budget.
Whilst the bathroom is one of the smaller spaces in many of our homes, this doesn't mean it needs to lack inspiration. We are sure our collection will inspire you to make the right choices for your home.
Our stylish collection of laminated wall panels enable you to make a complete transformation to your bathroom.
Designed to complement both traditional and modern spaces, the entire range is 100% waterproof and finished with an anti-bacterial coating. They're not only hygienic but easy to clean too and with no grout required, that means no mould.
We offer an extensive range of slip-resistant anti-microbial finishes in a variety of colours, all expertly fitted for you.
Our flooring system has been designed with safety in mind and is perfect for bathrooms, creating a warm comfortable surface for bare feet. It's both hard, stable and most importantly 100% waterproof with a 15-year guarantee.
Whatever your requirements, we can add those little extras that make your bathroom complete. We offer anything from towel rails to soap dispensers all with accessibility in mind.
Grab rails can be installed throughout your bathroom and can be cleverly integrated into accessories such as toilet roll holders and towel rails.
Personalise your bathroom how you want with a range of styles whether you are looking for a more traditional style or wanting a contemporary bathroom.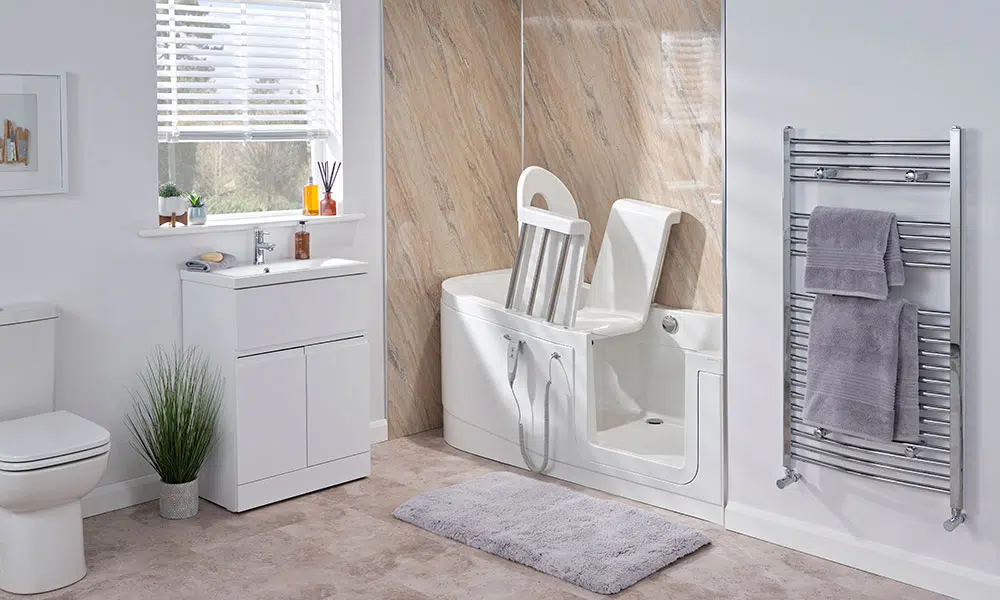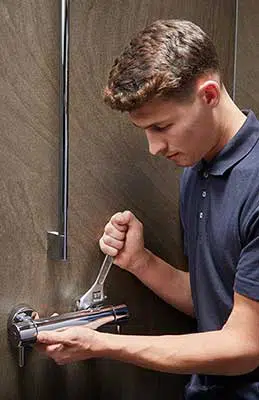 At Assistive Bathing we are confident our installation service is second to none. We set extremely high standards and ensure your home is respected from start to finish.
All walk-in showers and baths are made in the UK and installed safely and professionally to ensure no leaks. Our fully trained installers take great pride in their work.
We guarantee your bathroom transformation will be as fast and efficient as possible, with minimum disruption, and your home will be kept clean and tidy throughout the installation process.
In addition, we remove and dispose of all old bathroom fittings. On completion, we will show you how to get the most out of your new bathroom to help you maintain your independence. We want to ensure your new bathroom gives you complete peace of mind when bathing or showering in a safe, comfortable environment.
All products supplied by Assistive Bathing are backed by comprehensive manufacturer guarantees and customer satisfaction is our highest priority. That's why we focus on supplying reliable high quality products from UK manufacturers to provide a better quality of life.
Safe and easy showering and bathing.
Book your free home consultation today